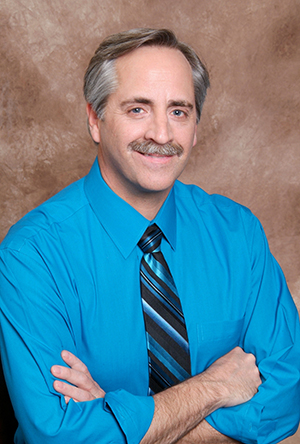 Gregory L. Zumbrunn is a California Certified Family Law Specialist* whose clients benefit from his knowledge and proficiency in the area of Divorce, Custody, Child Support, Spousal Support, and Property Division. Mr. Zumbrunn acquired this extraordinary designation in 1990 and has diligently worked to maintain this status through the satisfaction of additional educational requirements on a yearly basis, as well as consistently adhering to the heightened expectations of the legal community and its consumers.
As a California licensed Real Estate Broker for over 20 years, Mr. Zumbrunn's knowledge in this area provides a balanced and practical perspective to his practice in areas such as negotiation and preparation of contracts and dispute resolution. For most people, their home is their most valuable investment, it is important to protect this investment when dealing with a divorce or a death in the family.
Gregory L. Zumbrunn joined the firm in 1986 after receiving his law degree, Cum Laude, from Western State University, finishing third in his class of one hundred fifty-four. Mr. Zumbrunn was the recipient of numerous American Jurisprudence awards. He applies the same spirit of excellence to his practice and efforts on behalf of his clients. Among his many accomplishments, Mr. Zumbrunn has also been named in the Inland Empire Magazine's "Best Lawyers" editions and voted "One of the Best of the Desert" in the High Desert's local newspaper, The Daily Press.
Mr. Zumbrunn has been a resident committed to the High Desert Community since 1974 and a past member of the Victor Valley College Small Business Advisory council. In 1992, he served as Delegate in the Vietnam Initiative Delegation program. Mr. Zumbrunn is a member of the Victorville Chamber of Commerce, American Mensa Ltd., served as a Director of the High Desert Bar Association, and has served on the Board of Directors of Desert Communities United Way from December of 2011 through June of 2015.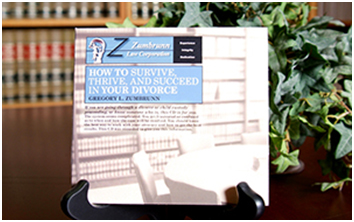 To help his clients and the general public, Mr. Zumbrunn created an audio book called, "How to Survive, Thrive, and Succeed in your Divorce". These CDs were made to help clarify and simplify the different aspects of family law proceedings that Mr. Zumbrunn has seen his clients struggle with in his past experiences. Along with general legal guidance, you can also find very helpful advice regarding subjects such as working with your spouse during a divorce, making the divorce process easier for the children, as well as working with your attorney in order to achieve the best possible outcome for your case.
For more information about this AudioBook, please visit the firm's homepage. AudioBooks are available for purchase through our office in Victorville or online, at our Amazon store.
Mr. Zumbrunn assists clients in the areas of Family Law, Probate, Elder Law, Estate Planning, Wills and Trusts, Trial Litigation, and Appeals. If you would like to speak to Mr. Zumbrunn regarding one of the above legal matters, please click here in order to fill out a contact form so our office can get in touch with you to schedule a consultation.
---
*State Bar of California, Board of Legal Specialization.